SANTA HELENA STUDY
2016, acrylic and pencil on laserprint.
42x28cm, 52x42cm with frame.
Available.
Contact
for info.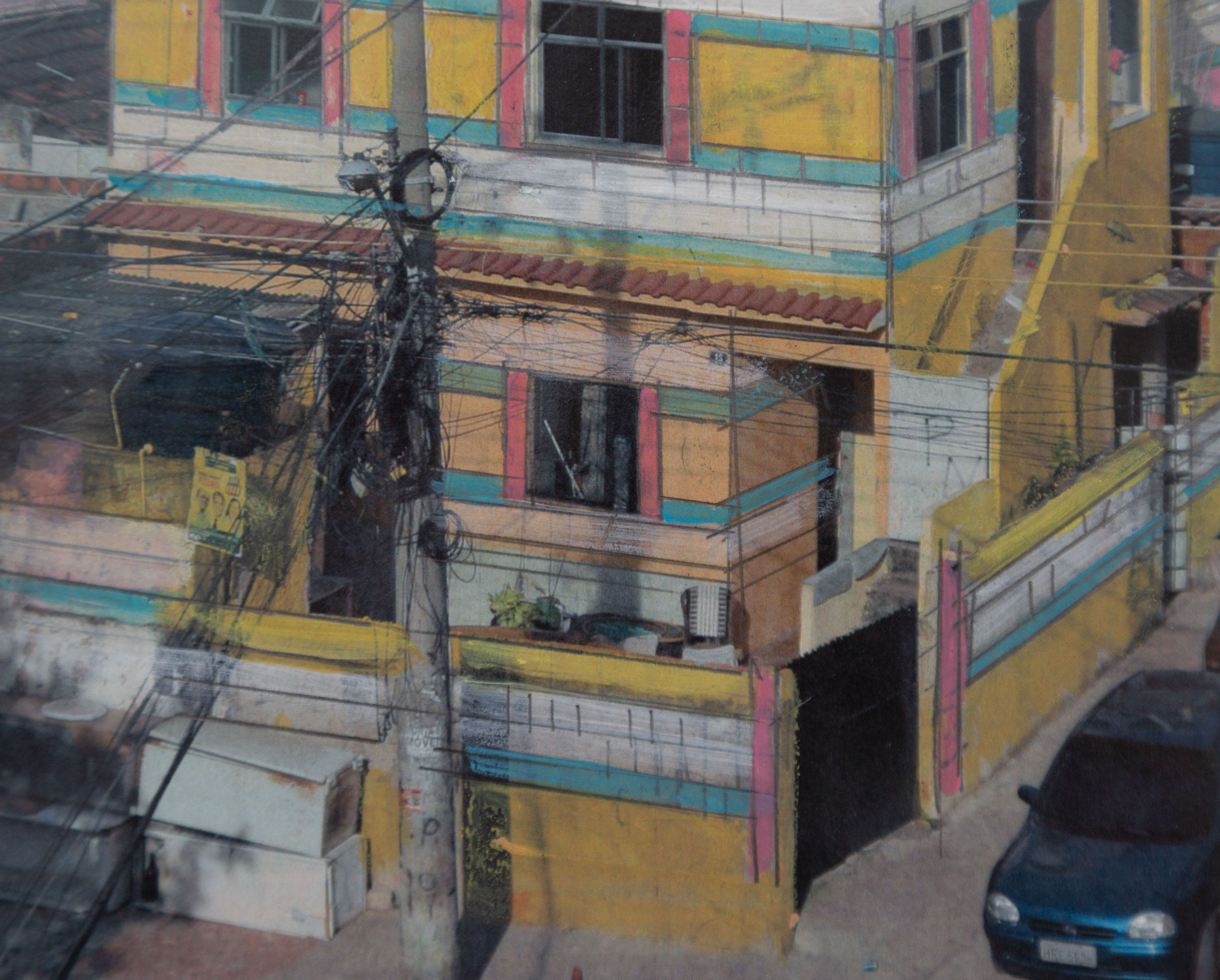 Original design study for the
Santa Helena
Favela Mosaico project where houses in a favela called Vila Cruzeiro are being treated with pigmented lime plaster and ceramic tiles. Covering the hollow brick houses with plaster dramatically improves the climatic conditions. Lime plaster is has a much lower CO
2
footprint than cement plaster. A project Favela Painting. See photos of finished houses below.
Jeroen Koolhaas 2016