SANTA MARTA 2
2010, acrylic on canvas, 139x99cm.
Hardwood frame by the artist.
Sold.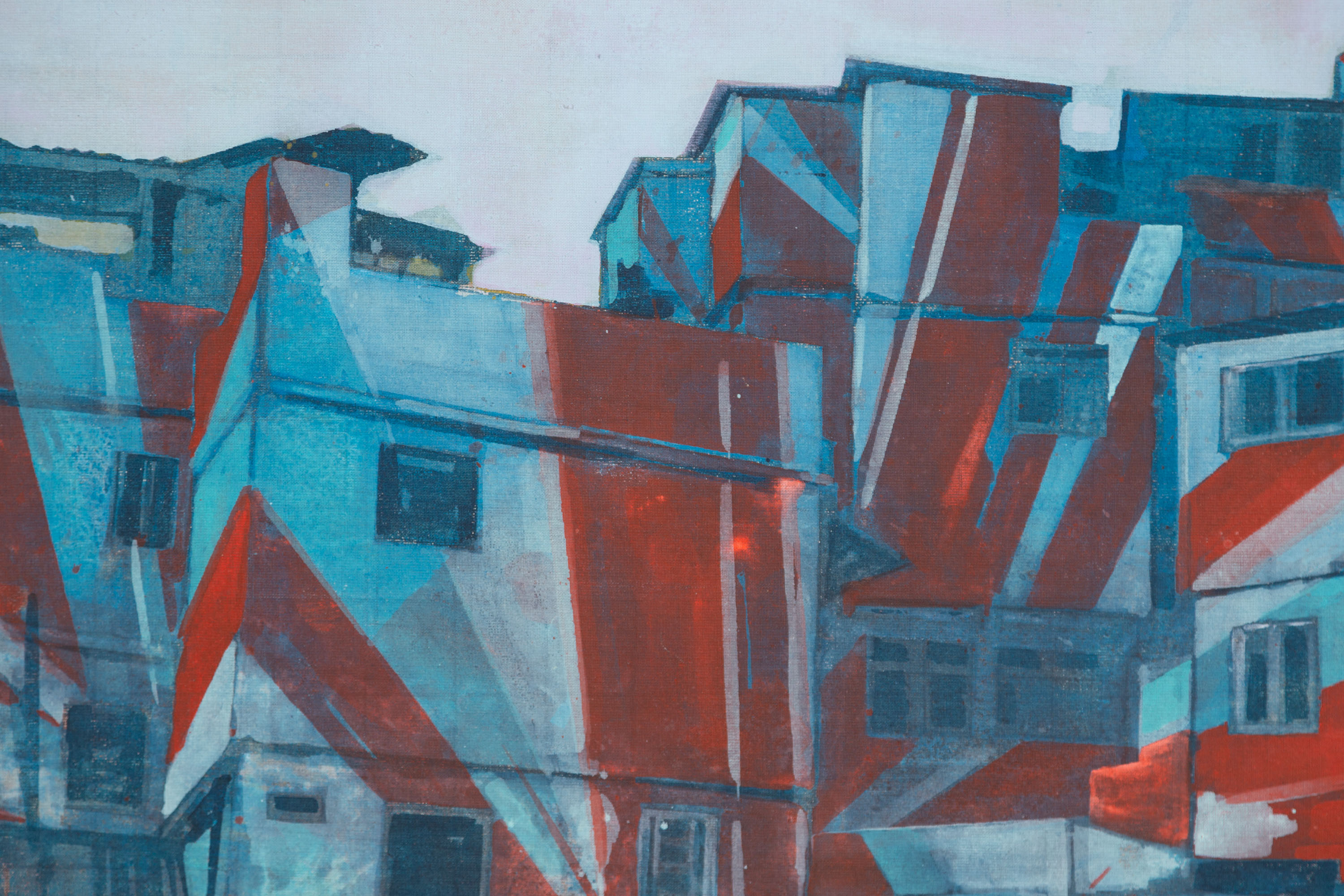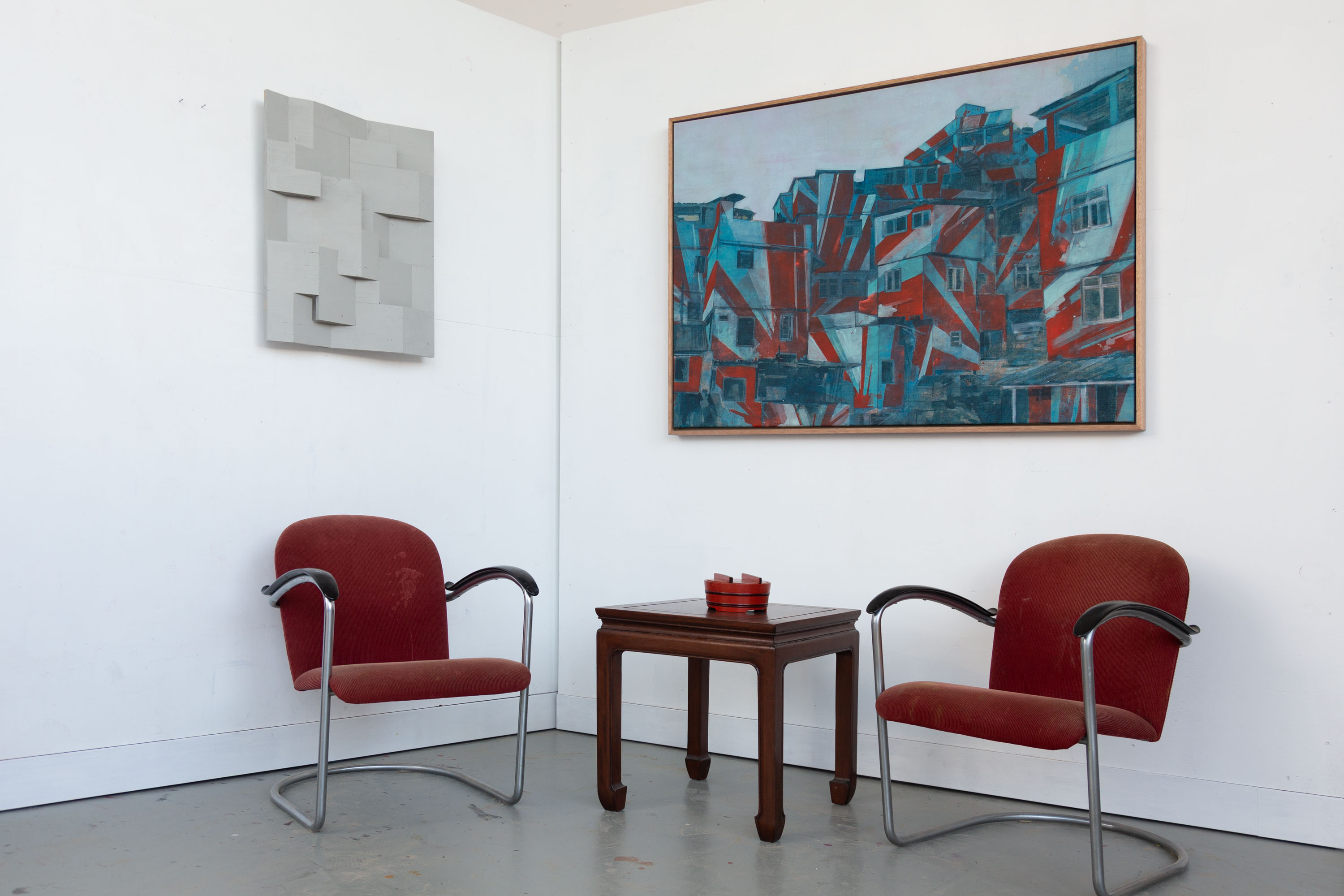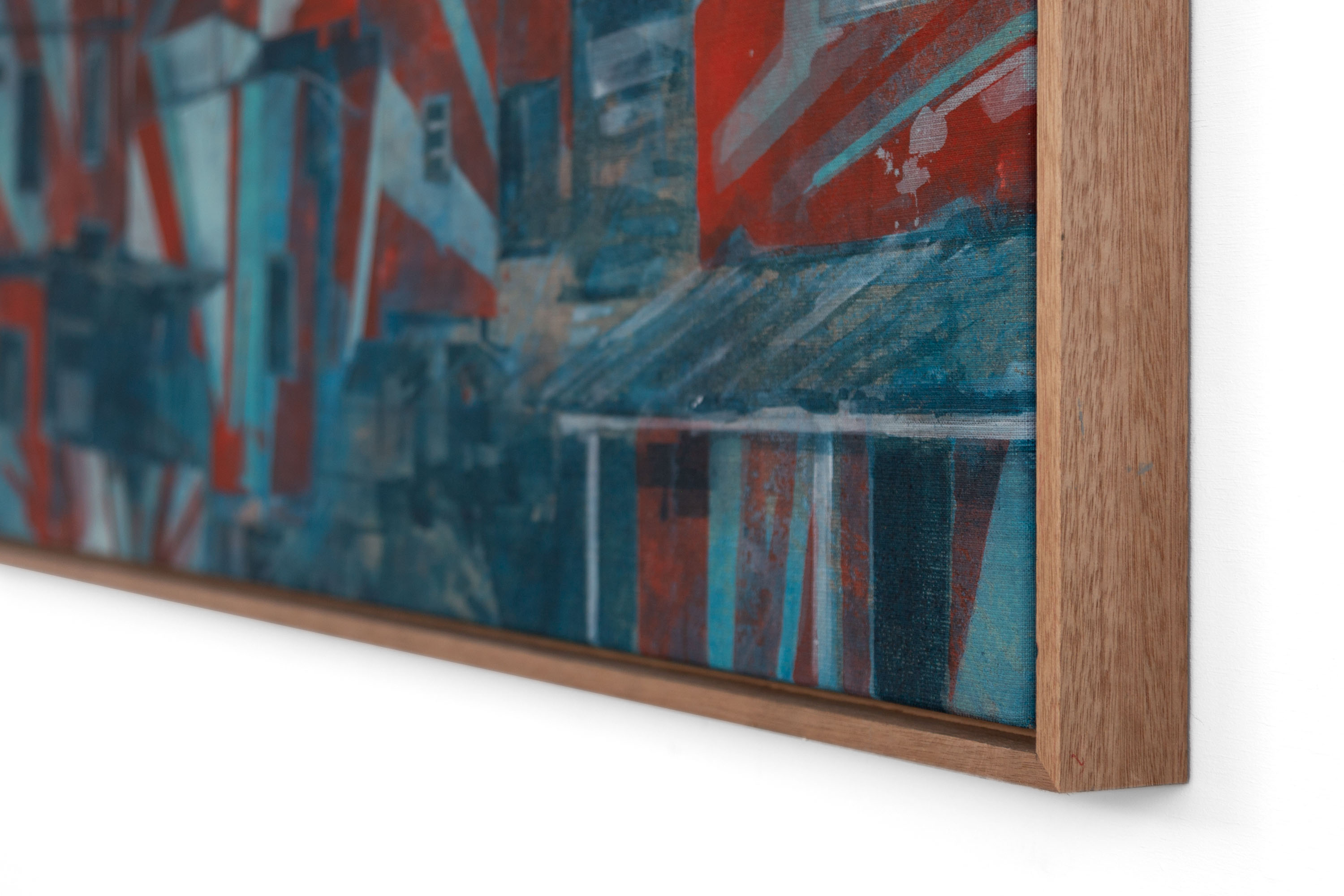 Santa Marta is the favela where Favela Painting's most famous mural, Praça Cantão is situated. (See below) After completing Praça Cantão in 2010, Koolhaas and Urhahn intended to work with the paint sponsor to continue painting the rest of the favela. Koolhaas made several design studies but the project was abandoned by the paint company.
Jeroen Koolhaas 2010